Broadcast #116 - March 01, 2018
Where can Haman be found in the Torah?
Yaakov Nadel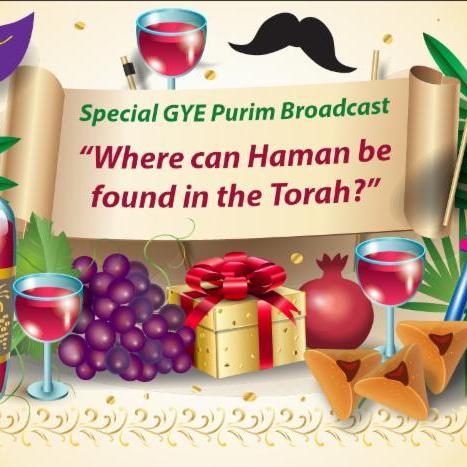 Yaakov Nadel
Co-Founder, GYE
Yaakov, GYE Founder, discusses where the root of Haman's evil comes from, and how we can overcome Amalek with the Simcha of Purim.
---
Today's Broadcast Sponsor Raphael Ben Tikva, Hatzlacha in Shmiras Haeynaim and Kedushas Haguf
If your filter blocks this, you can
use this
link to google drive.